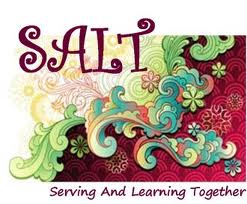 S. erving
A. nd
L. earning
T. ogether
Our women meet on a monthly basis so that we may grow in Christ, seek avenues to serve and encourage one another in a trusting environment.
We meet on the third Thursday of each month at 7:00 pm at the home of Mary Ellen Giarraputo and usually end no later than 9:00pm. We enjoy a half hour of fellowship time with refreshments. Then we settle in to discuss what business or events we have coming up. Following that we focus on God's Word by having a devotional presented to us from one of our ladies.

Our current ministries we are serving in are as follows:
Our college kids - we send cards of encouragement, remember them on their birthday and send goodies to them throughout their school year.
Missions - Part of our treasury goes towards the adoption of a young girl, Denise, who lives at the Hands and Feet Orphanage in Haiti.
We are currently transitioning from serving at a women's shelter, for the past 10 years, to a new area of service at the Timothy Hill Ranch in Riverhead.
If you would like to get more information, please speak to Mary Ellen Giarraputo, Maureen Kroger or Giovanna Kerr at
Pastorpete262@holbrookchurch.org
.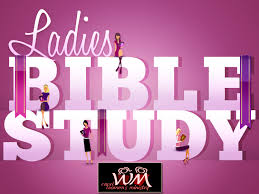 The Women have a weekly Bible Study on Thursday, January 18, 2018 here at the Church starting at 9:30am. The title of the study is "Having a Mary Spirit; Allowing God to Change Us from the Inside out" All ladies are invited to attend. See Maureen Kroger for any additional information.
The group meets at the church in the Holbrook Kids room. All are welcome to attend.
If you are interested in joining this group please contact
Maureen Kroger
at Pastorpete262@holbrookchurch.org
Communion Preparation Tutorial
The video below walks you through the communion preparation process step by step.