There are three Small groups available to join:
1. Monday Nights - 1st, 2nd & 4th week every month at 6:30pm - Leader: Charles Weilbrenner
We read daily men's devotionals from Man in The Mirror and hold a group discussion.
2. Tuesday Morning - Every week at 9:00 am - Leader: Stan Sherow​​​​
We are doing a bible study.The Fundamentals of our Faith."
Many Christians fail to grow and thrive in their faith because they never got the basics. Just as every successful sports team, musical organization, and hobbyist knows, it is important to get back to the fundamentals every now and then.
This series seeks to (1) ground followers of Christ in the basic truths of our faith so that we can be solid and grow up in Christ; and (2) equip followers of Christ to share truth with others in a world of lies.
3. Saturday Mornings - 2nd & 3rd week every month at 9:00 am - Leader: Alan McLeod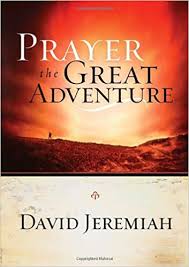 The Saturday morning small men's group combines prayer and Bible Study. We are using Dr. David Jeremiah's book "Prayer: The Great Adventure" as our study guide. We are learning and discussing how to pray better in group, corporate and individual prayer settings. The group meets on the second and third Saturday of the month at 9:00 AM at The Roast Coffee Shop in Patchogue.

This group continues to see benefits from our small group interactions including:
-- Anticipating and thanking Jesus for his presense each time we meet.
-- Supporting each other in brotherly love.
-- Learning to pray for each other.
-- Praying about the everday practical challenges we face as Christian men whether it is family, friends or situations in the workplace.
-- Discovering and applying principles of prayer by studying parables on prayer.
-- Using the Lord's prayer as a model for prayer.
-- Learning how prayer has preceded every major revival throughout history.
A team of men lead by Charlie Weilbrenner.